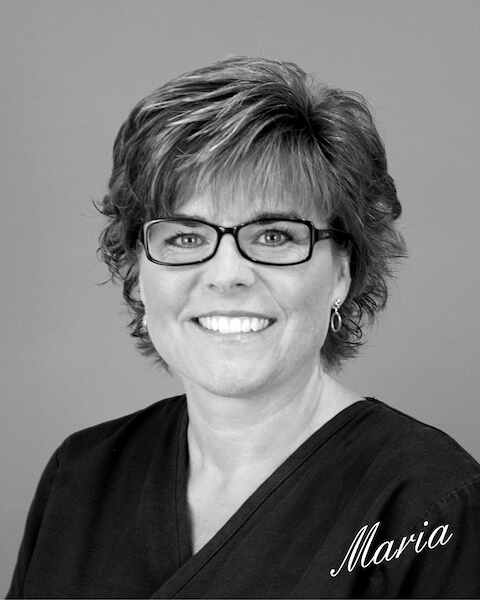 Maria has been with the practice for 28 years. She first became interested in the dental field during high school and completed her Grade 12 Co-Op with Dr. Cook. Upon completing high school, Maria started working part-time at the office, which eventually became a full-time position. Maria has acquired her HARP certification (allowing her to take radiographs), become a Level II Dental Assistant in 1997 as well as a Certified Dental Receptionist in 1998. She thoroughly enjoys interacting with the patients on a professional but also personal level.
Maria has been happily married for 24 years to her husband Les and has 3 children ranging in ages from 17 down to 7 with whom she loves spending time with. Maria is actively involved in volunteer work in town with a local non-profit organization.
We Would Love To Hear From You!